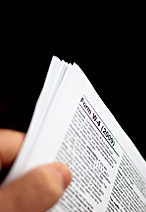 Bookkeeping and tax preparation for individuals and businesses since 1976.
Mary Ann Hajek, CPA has been proudly helping individuals and businesses in and around the San Antonio, Texas area with their bookkeeping and tax preparation for 35 years.
Trust & Confidence
"Mary Ann has been my CPA for over 25 years. I trust her to keep up with the changing laws and keep me financially safe. She is excellent in her field. I would gladly recommend her and her firm to anyone."



Contact Us
Mary Ann Hajek, CPA
2046 S. Foster Rd
San Antonio, TX 78220-3918
(210) 648-4772 — Office
(210) 648-5445 — Fax
© Copyright 2011 - 2017 , MA Hajek, Certified Public Accountant. All rights reserved. | Website design by Es Developed.